[ last update: 05.07.2013 ]
The (new) Cadillac Database©

Photo Pages
Cadillac

1906

Return to The (New) Cadillac Database© Index Page
or go back to the Cadillac photo index page to pick another year
or go to the La Salle photo index page
Unless otherwise specified all photos and illustrations are from Yann Saunders'
collection of Cadillac photos, advertisements and product catalogs, reproduced
courtesy of the Cadillac Motor Car Division and the Cadillac-LaSalle Club, Inc.
Cadillac single-cylinder Models K and M
Completely new in design for 1906 were the gracefully curved bodies of the
Model K runabout and Model M Victoria for four passengers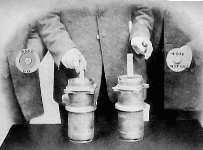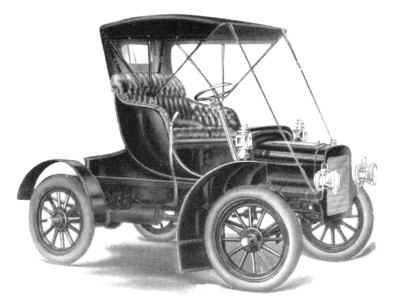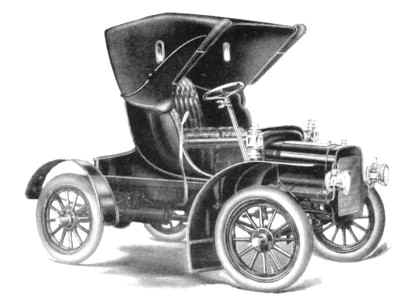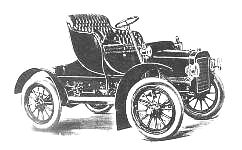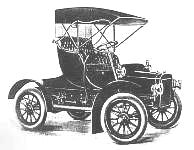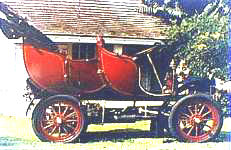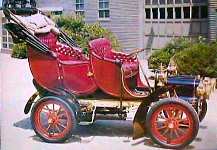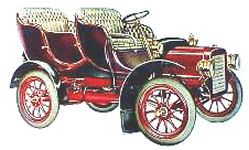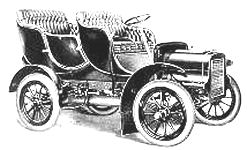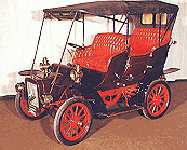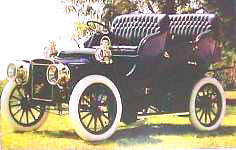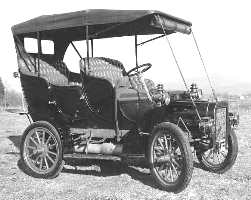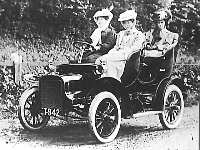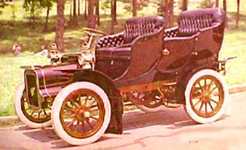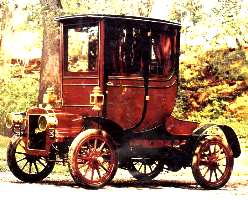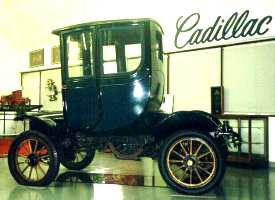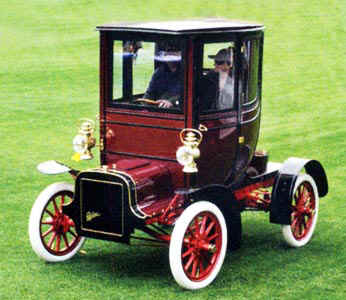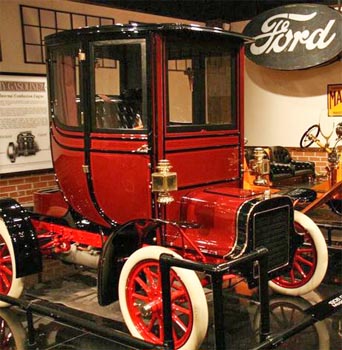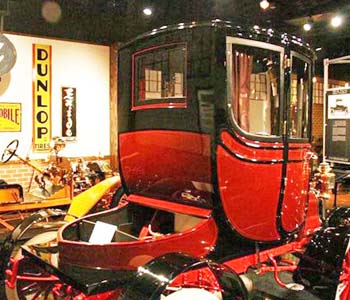 This car is from the Gateway collection in Colorado;
although the sign in the background (left) reads "Ford", the car is definitely a 1906 Cadillac!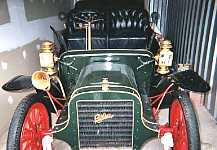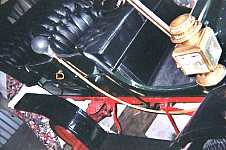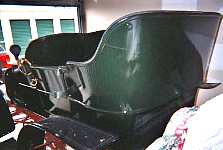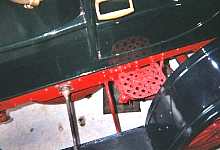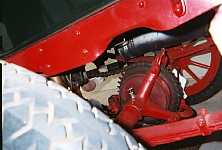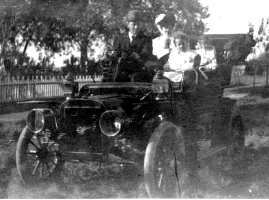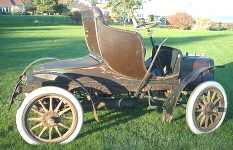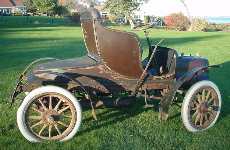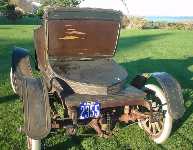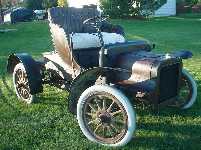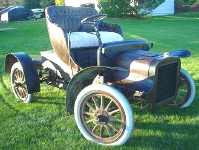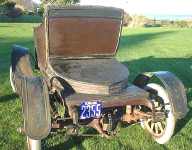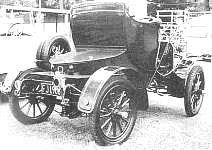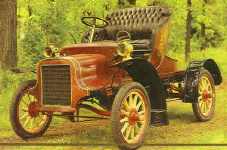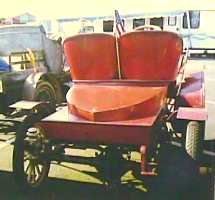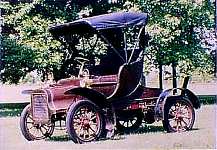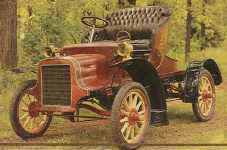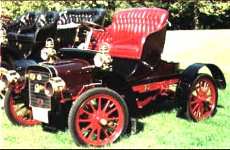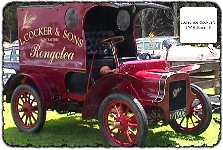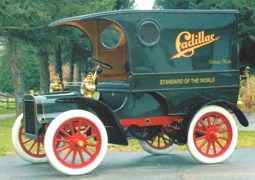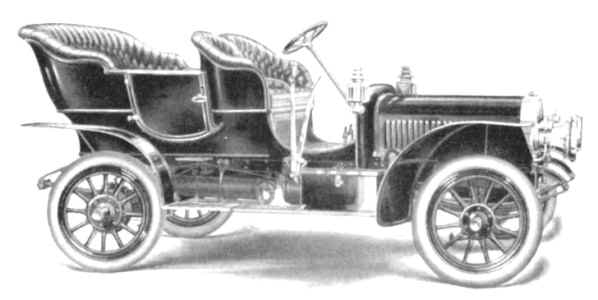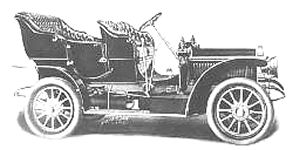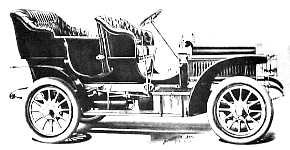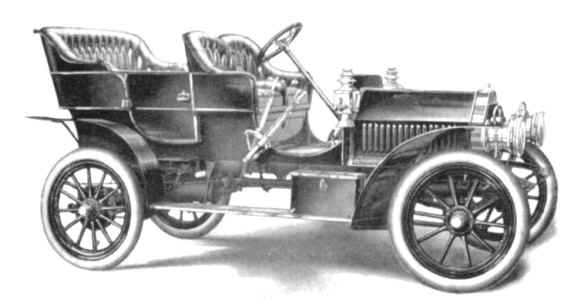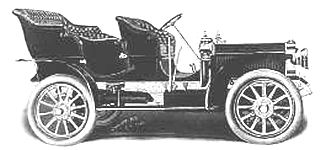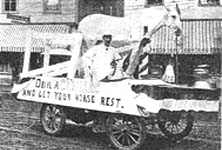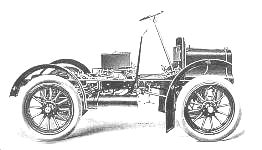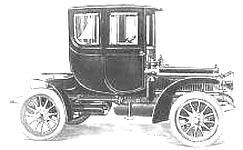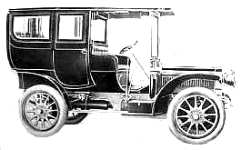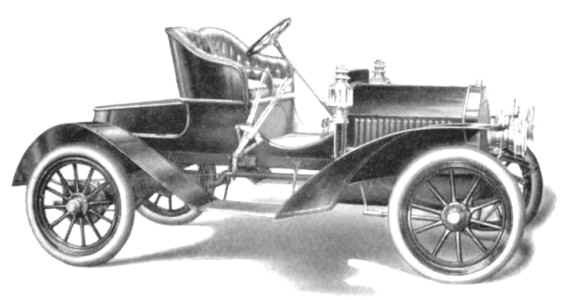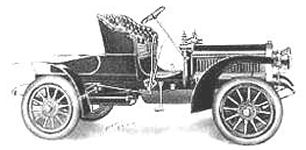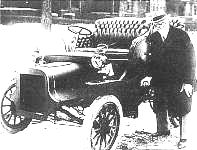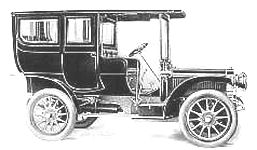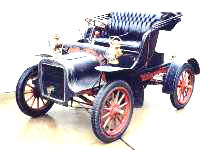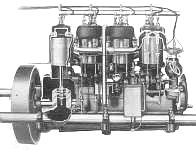 Model K runabout



Factory photo of the Model K,
complete with rubber (or leather) cape top



In this artist's view of the Model M Victoria for 1907, the beautiful
brass lamps add flourish to the already heavily ornate body


Above, Henry Leland, then aged 80, cranks his own
Model M Victoria. Mind that thumb, Henry!


Ground clearance on the early models
was ample ...and essential when
traveling dirt roads in mud and slush


Another proud survivor
(in a more appropriate color for 1906)




Model M "Doctor" coupe
inspired by 1905 custom order for Henry Leland
The 1906 single-cylinder Cadillac line was rounded out by
this sturdy Model M delivery van, costing $950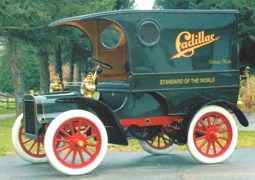 This beautiful, surviving 1906 delivery van built on the 1906 Model M chassis
is (was?) owned by Ed Dauer of Fort Lauderdale, FL
[ Source: Antique Automobile, magazine of the AACVA ]
Cadillac four-cylinder Models G & H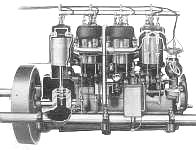 Models G, H and L were powered by the tried
and tested four-cylinder motor of 1905. Its 4½" bore
and 5" stroke turned out a hefty thirty horsepower

This sporty Cadillac Model H runabout cost a whopping
$2400 (FOB Detroit) in 1906!



The Model H coupe was the first fully-enclosed production car built
by Cadillac. It cost $3000, and the brass lamps were not even included
Cadillac four-cylinder Model L
These two models may be appropriately termed Cadillac's first true "luxury" cars.
Their price put them out of reach of only the wealthiest buyers

This sporty Cadillac Model L touring car cost a whopping
cost $3750 (FOB Detroit) in 1906; again, no lamps included!

Survivors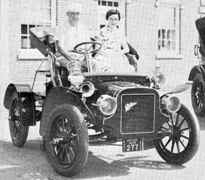 M. Wallace and Jackie Casocelli
participated in a Glidden Tour aboard this runabout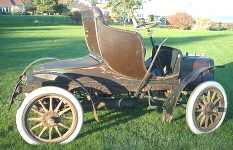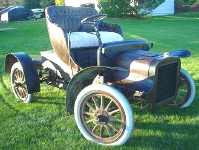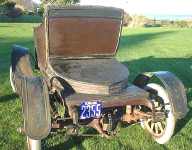 This one will undergo a full restoration; I believe it is currently [2008]
in the collection of my friend Dick Shappy, in Providence, RI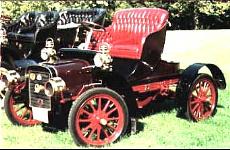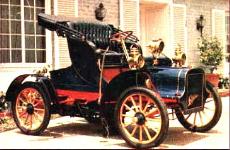 These two surviving Model K Runabouts depict the "tulip" body,
so named on account of the curved, tulip shape of the seat sides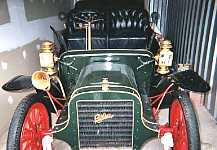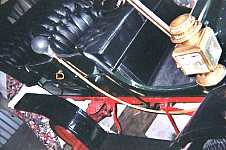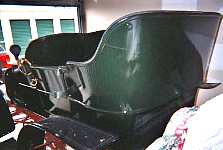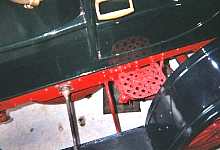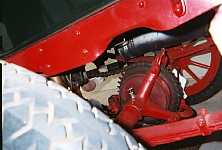 This almost original car was offered for
sale on e-Bay in August, 2003
Return to The (New) Cadillac Database© Index Page
or go back to the Cadillac photo index page to pick another year
or go to the La Salle photo index page
© 1996, Yann Saunders and the Cadillac-LaSalle Club, Inc.
[ Background image: Cadillac Model K coupe, the first enclosed single-cylinder Cadillac, current in 1907 ]