Buying a new Cadillac ...in 1956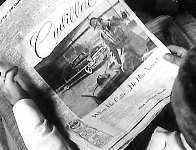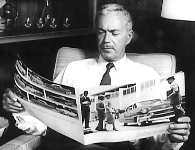 Reading about the new, 1956 models in the press and in factory merchandising literature

New Cadillacs even appear on used car lots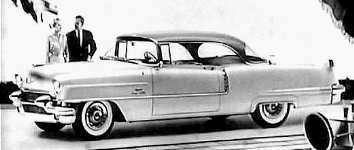 Seeing press-kit photos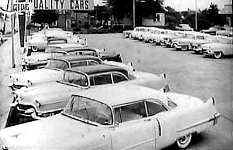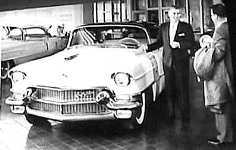 Admiring the new cars at the local dealership...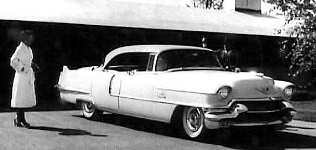 ...or those recently bought by your neighbors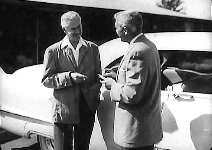 ...who have only good things to say
about their new car !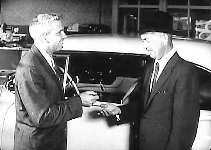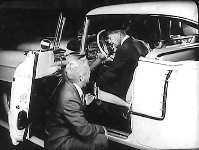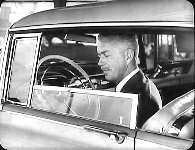 A visit to the dealership leads to...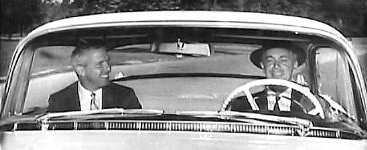 ...a convincing test drive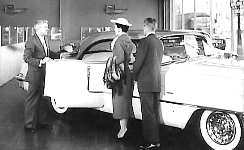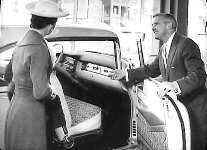 Time to let the lady of the house form her own opinion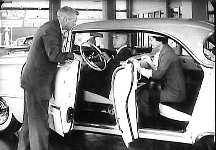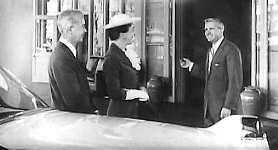 She loves the feel and color of the new upholstery cloths and leathers;
"Right this way, please; Mr. and Mrs. Smith, do I have a deal for you !"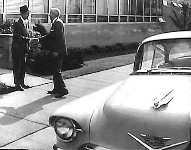 Will that buyer tell his friends about the new Cadillac ?
Sure thing ! Here comes another potential customer right now.

This gentleman is in the market for the year's new model (1957)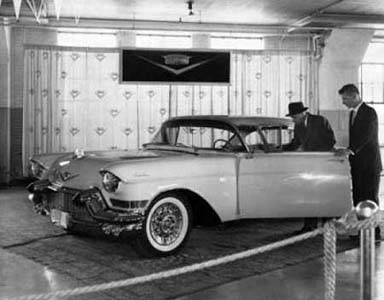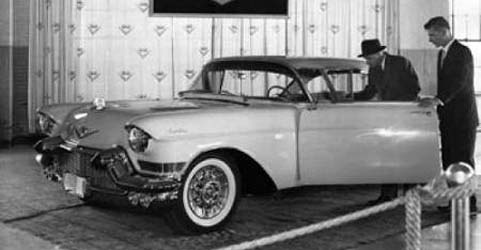 I suspect this Internet photo came from a similar loop film